Mörka Skogs Kennel, Hunting and Tinkerhorses
Our family is: Roger Nilsson, Cecilia von Braun , our son Johan and Kalle employed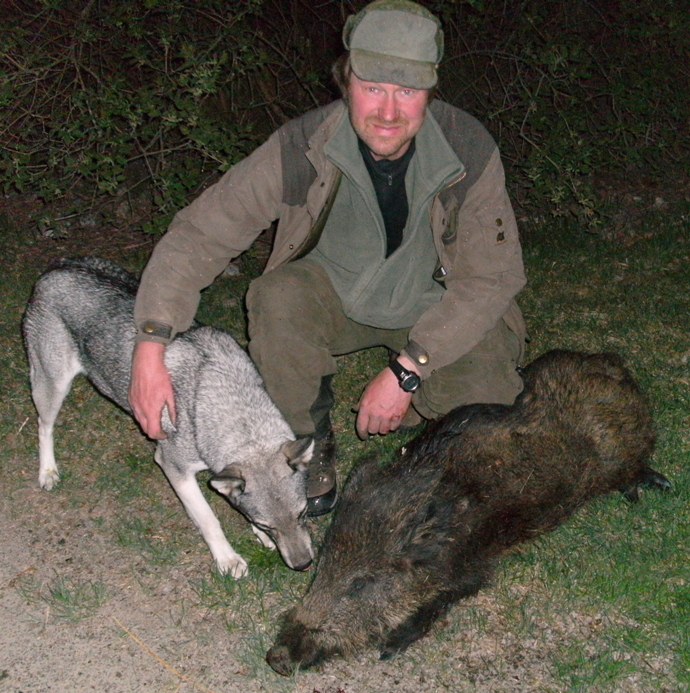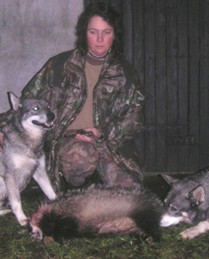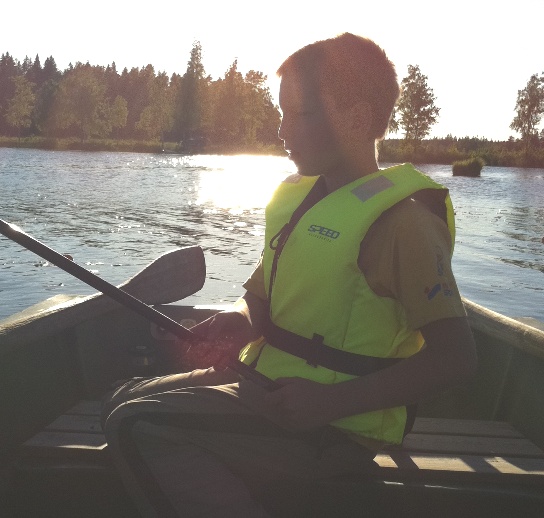 We´re situated on our horse and forest-farm outside of Kosta, Småland in the deep forests of south Sweden. Roger is 6th generation on this farm.

DOGS:
At the moment we have 18 dogs at home, no puppies counted .
We´re breeding strong, healthy dogs with great hunting-instincts, and willingness to obedience.
We sell only to hunters and will keep on supporting our buyers as weré selling the puppies with several guarantees.
We have several very good dogs of the breed Petit Basset Griffon Vendeen (PBGV), Drever, Swedish Jämthund and Breton.
All our dogs are good hunters and we have more than 20 hunting-champions in our pedigrees.

HUNTING:
Roger was a born hunter and shot hes first rå-deer when he was 15, and hes first elk only a year later. Cecilia started to hunt when she was 18 and her boss ordered her to do so. Of course it was hunting, that brought us together. Gladly our son is now developing a strong interest for hunting and fishing.
During fall, hunting takes all our time. Except for taking care of our hunting-guests, we train the dogs for best results in field-tests.
Rogers likes all kind of hunting, but prefers hunting elk and wildpigs with the dogs. He´s also a large breeder of wild birds, why birdhunting also is a favourite.
Cecilia prefers hunting badger and rå-deer with the dogs. We´re both born in the 60´s and have over 30 years of hunting experience.
As hunting guides our guests always are beginners. We like to help them to learn a bit more about the fascination about hunting in Sweden.
The forests weré hunitng in are 1500 - 3500 hectar large, depending on what we hunt.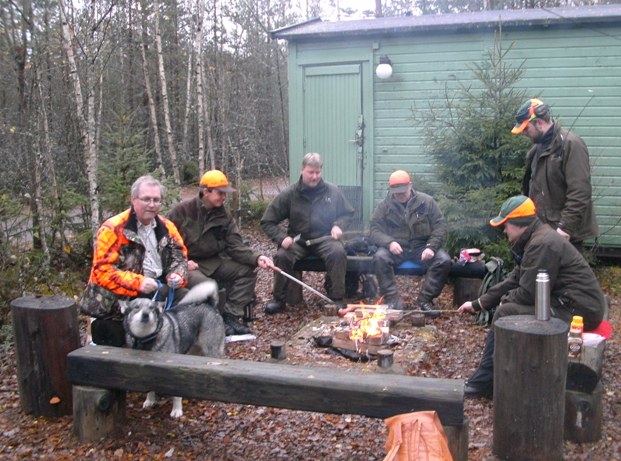 HORSES:
Mainly Cecilia are the one with interest in horses, even tho´ Roger often gives her a helping hand.
We´ve specialised on Tinker/Irish cob-horses, a fairly new breed in Sweden. We love the breed due to their fantastic temper and kindfulness.
Breeding is what Cecilia likes most. All our mares are registrated in the Swedish studbook for Tinkers17IC-s, This makes us the most well-recomended stud.
We only sell Tinker/IC;s of highest quality and always with passport and guarantees.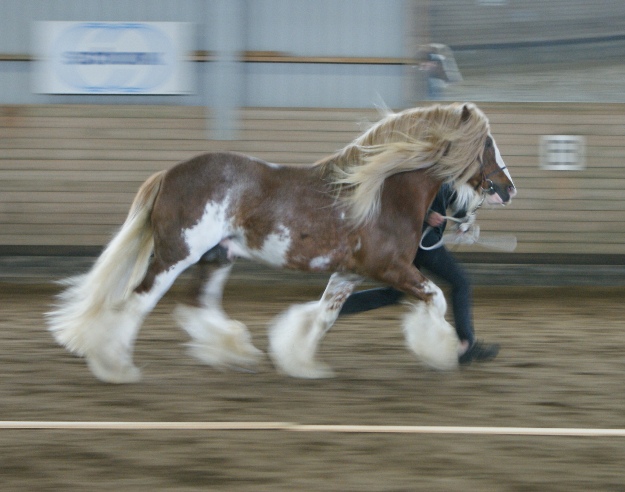 Follow us on: